CANCELED – TRUCK N SMOKE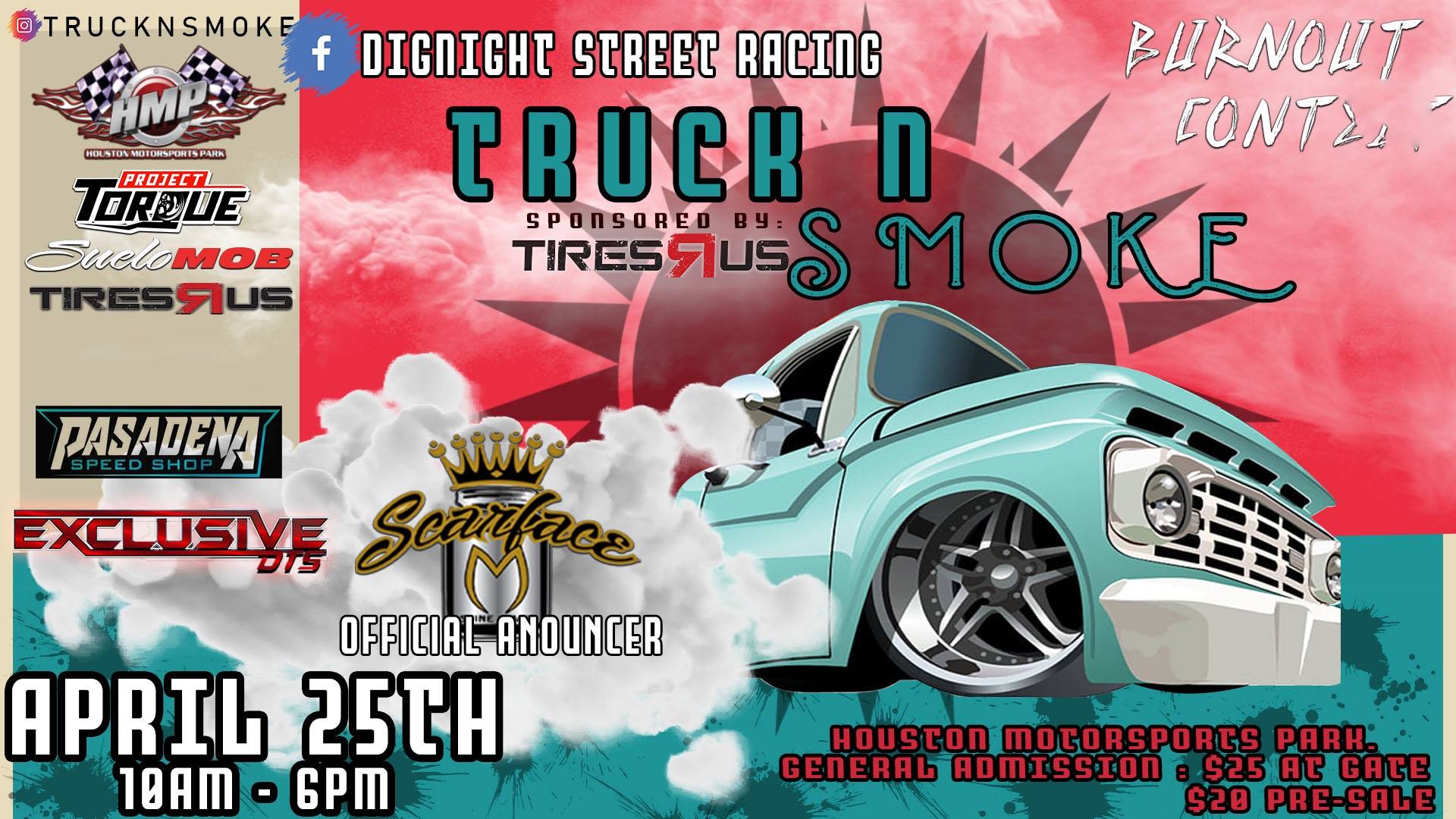 Truck N Smoke brought to you by DIGNIGHT!! Bring the family out for a family friendly show! Entertainment includes a smoke show in the oval pit, grudge racing, Pasadena Speed Shop "Full Size Truck Shootout" with $1,000 on top of entries!! Truck show with trophies for "Best Wheels" "Best Drop" "Best Lift" FOOD!!! DRINKS!!! LIVE DJ SCARFACE!!!
A PARTY YOU DON'T WANT TO MISS!!!!
Sponsored by:
Tires R Us
Suelo Mob
Exclusive DTS
Pasadena Speed Shop
Project Torque
Private
Bumbera's Performance